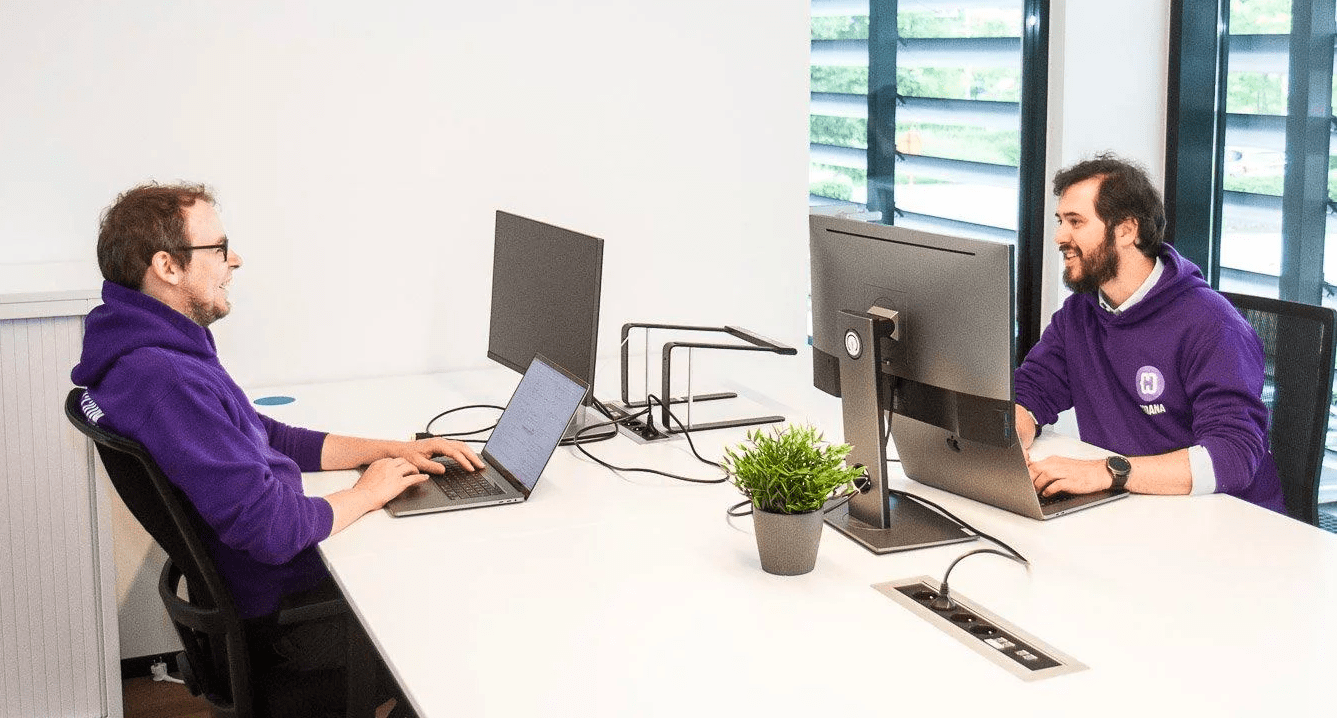 We create ambitious apps that make you happy and let you grow
Codana is a product studio that creates web apps and business applications for companies that want to grow sustainably.
Codana is a strategic product studio with an extreme focus on usability. We build apps that make our clients happy. 
We create innovative apps and software integration with a strong technical team. Combining best-in-class open source technology with cloud services, we develop our apps with PHP and Javascript frameworks.
Our agile teams work in co-creation mode and offer their services in the form of embedded consultancy. In other words, they provide additional value by being part of your own teams. 
Looking for a web app that makes you happy? Let's see how we can help you get ahead.
Join our
ecosystem
Do you believe Cronos can mean something to you, don't hesitate to reach out to us to grab a coffee. Let's talk!