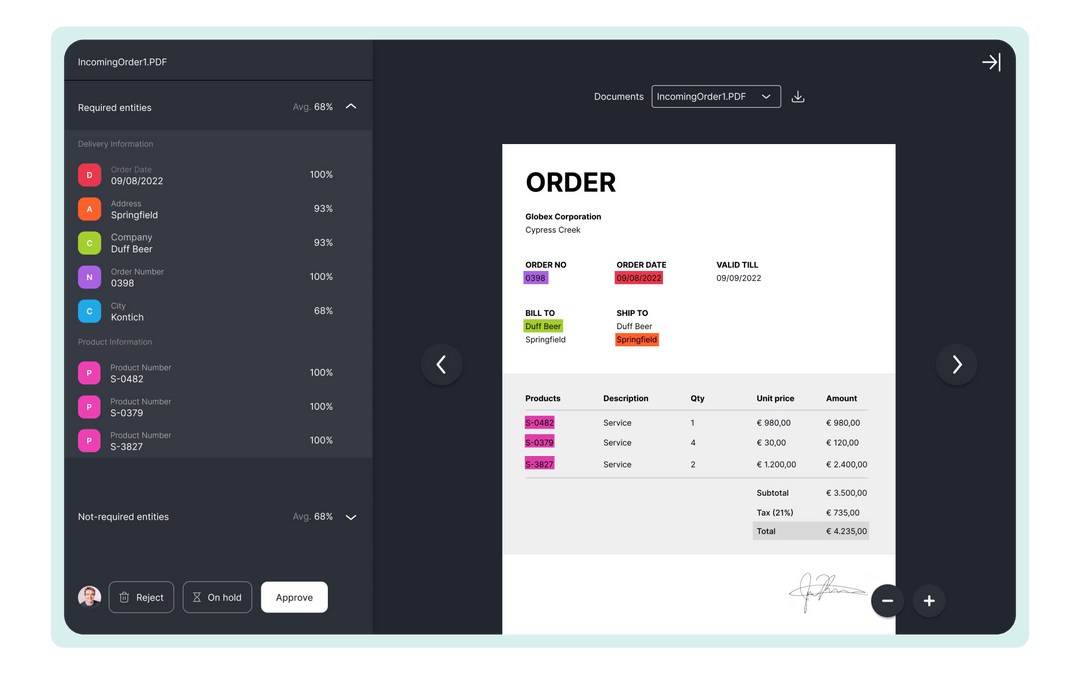 Supercharge your document processing
We help you reduce the time your organization spends processing documents thanks to artificial intelligence.
Klassif.ai helps you process your documents more quickly with less effort. By releasing our AI algorithms, we can empower your employees to process documents 80% quicker. Klassif.ai's annotator view enables your team to process documents more easily. The AI algorithm scans the documents and extracts the necessary entities with a certain probability percentage. Your team can easily check if it's correct and approve the document to be sent to other, integrated systems.
Join our
ecosystem
Do you believe Cronos can mean something to you, don't hesitate to reach out to us to grab a coffee. Let's talk!