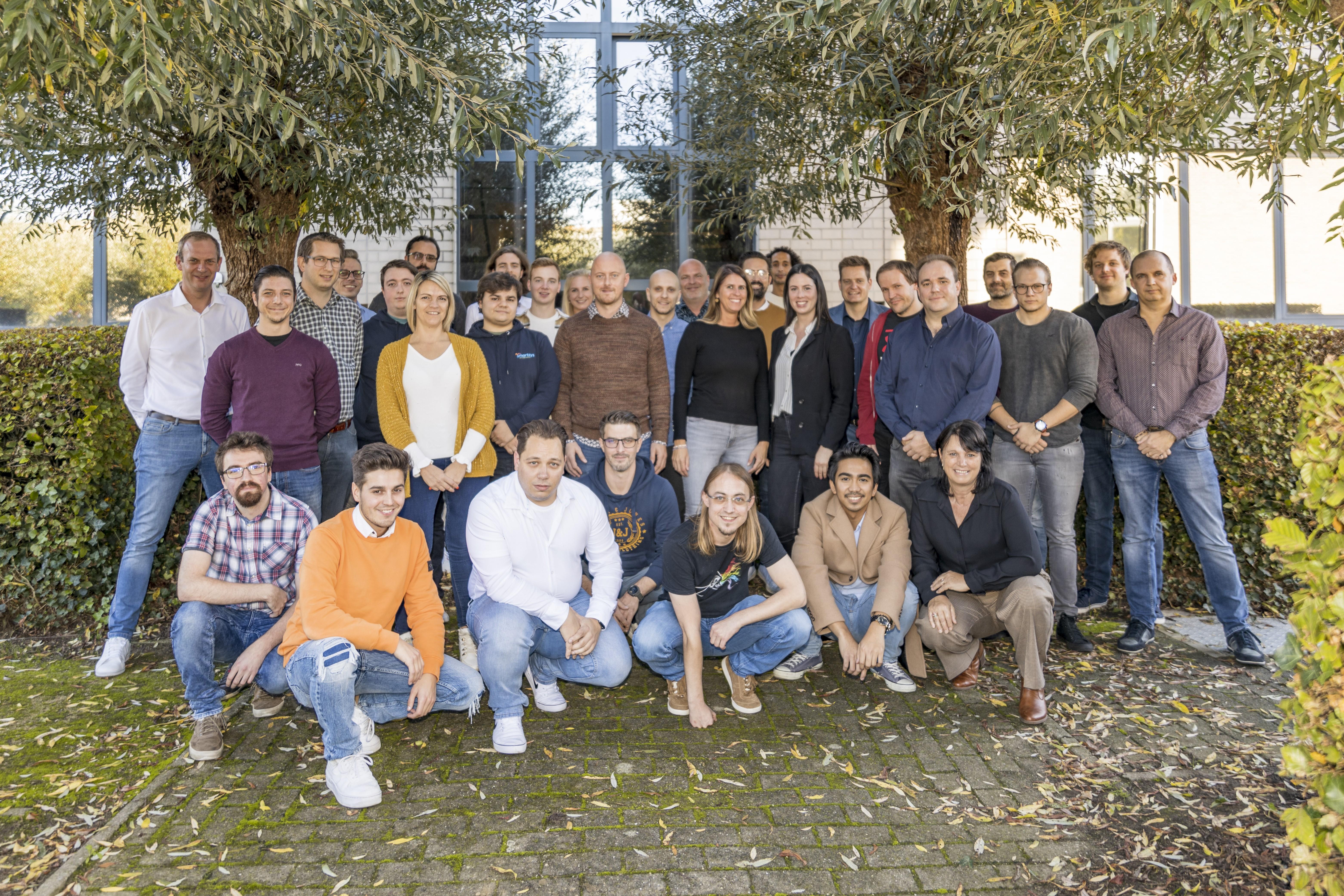 Your IT under control
Smartsys helps business leaders and managers to gain insight and control over the IT organisation.
Smartsys helps business leaders and managers to gain insight and control over the IT organisation. We optimise the actual IT costs, coupled with guaranteed business continuity. The company is active in all sectors and serves small, medium as well as large enterprises.
Smartsys was founded in 2008 and counts 42 professionals. We have 5 offices (Kontich, Sint-Martens-Latem, Kortrijk, Hasselt & Leuven).
What makes us stronger than our competitors?
Quite simply. We are a subsidiary of the Cronos Group. The Cronos Group was founded in 1991 and is home to over 600 IT companies. Behind the scenes, these companies work closely to offer you, the customer, better service and extensive IT knowledge. A single point of contact with more than 8,000 IT professionals at your collective service.
Smartsys holds the ISO 27001 certificate. This quality label is the result of an extensive external audit in the field of security management. As a result, our customers receive the most far-reaching guarantees for the security of their IT environment Smartsys advises and supports your SME so that your IT runs flawlessly to the rhythm of your business.
Our pillars:
SmartWare (Software and hardware): Our experts know our products inside out. From the wide range on offer, they select the software and hardware that perfectly suits your company.
SmartCloud (cloudsolutions): Together, we look for the most budget-friendly cloud for your business. Private, public or hybrid? We adapt according to your needs and budget.
SmartMeet (smart meetingrooms): Discover SmartMeet: smart, integrated meeting rooms make collaboration and communication with your employees easier, wherever they are. Find the equipment that suits your SME and meet without frustration.
SmartVOIP (Microsoft Teams): With SmartVoip, we make sure you can make calls via Microsoft Teams, with the same features as a PBX. So you have all your commr communication tools in one app and are always supported by Smartsys.
SmartWork (Collaboration): Collaborate efficiently as a team thanks to our cloud-based software. Enable your team members to discover, share and collaborate on information. Communicate via Teams and improve customer relations thanks to cloud-based tools.
SmartSecure (Cybersecurity): We manage security solutions for you, from implementation to 24x7 management & monitoring.
SmartDesk (Managed services & support): We analyse the operation of your existing IT, monitor and intervene where necessary. Based on your needs, we look for the most advantageous package.
Join our
ecosystem
Do you believe Cronos can mean something to you, don't hesitate to reach out to us to grab a coffee. Let's talk!